This
post
was originally published on
this site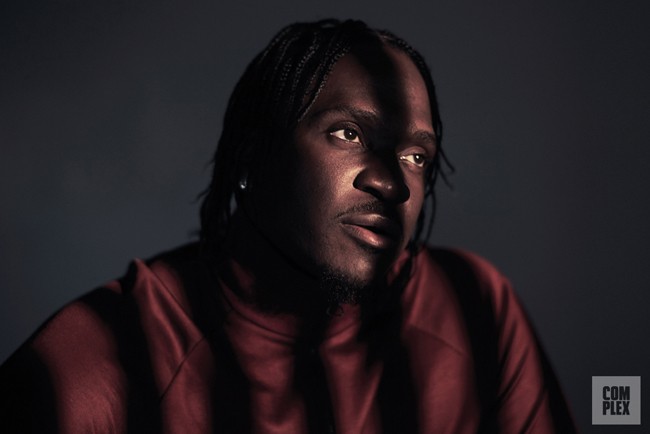 In particular, the so-called schools-to-prison pipeline is victimizing a significant portion of today's black and Hispanic youth, a fact that has changed Pusha's understanding of our country's inherently unjust justice system. His home state is especially culpable. In 2015, the Center for Public Integrity analyzed data collected by the U.S. Department of Education measuring the rate at which schools referred their "disorderly" or "misbehaving students" to law enforcement agencies. Its analysis showed that Virginia led the country with a referral rate almost three times the national rate. And of the students referred, more than a third were either black or Hispanic.
"When you get the knowledge that I've come across recently, it's like, oh my god…," he says. "You want to tell kids the truth."
It's this kind of advocacy that was sorely missing in his own life. Luck, he admits, saved him from becoming another man with a number for a name. But instead of letting the next generation play with fate, he wants to help them stay off the streets before it's too late.
"When you're 18, 19, jumping off the porch, you don't consider the deck being stacked," he says. And the more he understands, the more he feels "duped."
"I don't like feeling like I've been taken advantage of, like you're preying on my lack of knowledge. Had I been looking at it from that perspective, I might not have made some of the choices [I made]. We might not have made those choices."
And it's the "we" that haunts Pusha. Because, after all, his talent provided him with options that his friends didn't have and, while he could bring them along, he could only take them so far.
"I feel like I thrust people into an industry without…." His voice trails off. "Me as an artist, I'm the focal point. I brought in people who were my focal point. In the midst of me weaving between music and the streets, I can go out of town, go away, have something to do. But the same way I don't depend on [music], they don't depend on…."
He'd rather not dwell on his past too much. Pusha is about action. His concern for how mass incarceration has decimated black communities is the major reason he signed on to help elect Clinton as the next president of the United States.
Which, to anyone who is versed in the history of the criminal justice system, might be as controversial as Pusha's decision to sign Desiigner. Clinton infamously supported the 1994 Violent Crime Control and Law Enforcement Act, signed into law by then President Bill Clinton, which is largely credited with helping to explode the prison population during the '90s. Mandatory minimums and three-strike laws helped lock up more black people for longer. However, for Pusha, Clinton's willingness to apologize for supporting that bill, advocate for justice reform, and embrace someone like himself, with his past, speaks to the possibilities of building new coalitions to fix the broken system. "I do think she cares about mass incarceration," he told Complex ahead of the election. "Now, why she cares versus why I care, that could be different. I don't really have time to deal in that. I like the fact that we both care about something and, together, if we can fix it, that would be amazing."
Clinton, of course, won't be the 45th President of the United States. She lost to Donald Trump, and Pusha witnessed the devastating defeat live from Clinton headquarters in New York City. I spoke with Pusha again three weeks after the election; he was, like the rest of us, still grappling with the results. "As the evening went on, you could feel the energy shift—we were extremely disheartened," he recalls. "I just thought it said so much about America. I just didn't understand how he could speak so ill to so many different groups of people and they still find a way to support him. The [support from] white women was a bit much for me. I thought that said a lot. The blatant disrespect to that group in particular, over and over again throughout the campaign—the people who voted for him did not care. Trump is trying to extend the lifeline of and expand upon white privilege. The racism in America—it's no longer hidden. They don't feel the need to hide anymore, because your president didn't hide it in any capacity."
Not all of Pusha's efforts were thwarted on Election Day, though. That night, voters in California passed Proposition 64, a referendum to decriminalize recreational marijuana for which Pusha made a PSA. The measure's impact on the criminal justice system has been immediate, forcing prosecutors in Califonia to reduce charges in and completely dismiss some cases currently in the courts.
And despite the daunting prospect of Trump's promised "law and order" presidency, Pusha says he's undeterred from his goal of ending mass incarceration. "I'm going to continue to fight up until Inauguration Day, then we have to strategize a bit better with regard to how and what we're going to do going forward," he says. "It's truly going to be tough and everyone knows that. There has to be a new strategy because we're not dealing with people who actually care about our people."